Registration is now open
for CanSkate and STARSkate.
CanPowerSkate registration is NOT available through this site.
Our COVID-19 RETURN TO PLAY Procedures and Requirements MUST be read
BEFORE

registering in any programs.
Registration Information and Schedule
Important Registration Information
Registration for our October 2020- March 2021 season is now open

Our Return to Play policies can be found HERE.
Please read prior to registering in any program.
Some program information has changed coming into the winter season, so please read things carefully as you proceed.
CanSkate will be in two separate registrations this season: Block 1 (Oct-Dec) and Block 2 (Jan-Mar). There will be no full season CanSkate registrations for the 2020 -2021 Season.
Choose either CanSkate A or Canskate B sessions. Purchase both CanSkate A days, or both CanSkate B days for discounted pricing. Less experienced skaters are advised to register in the CanSkate A sessions.
CanSkate Registration will be restricted to skaters:
5 years and up for past participants of the CanSkate program.
6 years and up for beginners.
who are able to STAND, MOVE, and follow instructions on their own.
An orientation and assessment session is required for all new and young CanSkate participants, on October 1 or 3.
We are NOT offering a Pre-CanSkate program this year.
New Offerings:
Teen/Adult CanSkate: for skaters who are 15 and up on Wednesday evenings at 7pm-8pm, starting October 28
Pre-Power focus group during our CanSkate B sessions. CanSkate for those who are heading into Power Skating, Hockey and Ringette - wear your gear!
An Intermediate Option for STARSkaters in Star 2 and 3
A single Synchro session, open to all levels, to maintain skills and enthusiasm while competitions are restricted.
A Junior/Senior Showcase time (included with regular registration) to keep our STARSkaters competition ready.
Winter 2020-21 Calendar
---
Please note the following important details:
Mondays schedule changes on October 26
Tuesday and Wednesday Programming does not start until Oct 27
Seniors and the Intermediate Option have 6 other ice times at the MacLauchlan Arena in October. See schedule HERE.
All CanSkate sessions are held at Simmons Arena on North River Road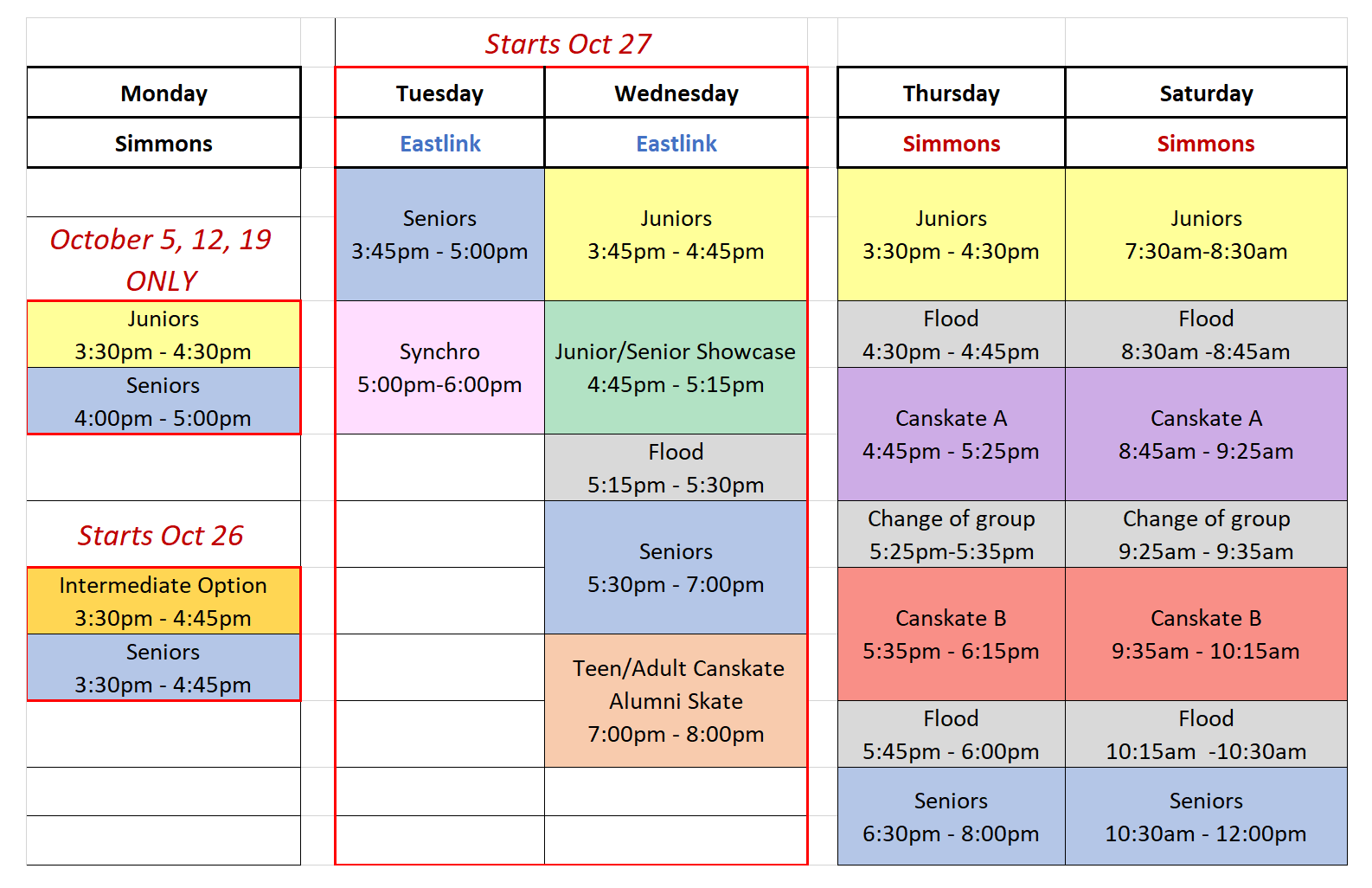 Become a Volunteer
The Charlottetown Skating Club is a non-profit organization run by parent volunteers.
Lend a hand
#ImmigrationMatters
Reviving the Charlottetown Skating Club
Charlottetown Skating Club was proud to be given the opportunity to work with Immigration and Citizenship Canada on a promotion film for their "Immigration Matters" campaign. The focus of the short film is on the benefits of immigration to a community. Charlottetown Skating Club would like to thank to all who participated, and whose hard work made this happen.
See more...