Welcome to The Charlottetown Skating Club
Our club serves Charlottetown and outlying communities and provides learn-to-skate and figure skating programs to children and adults of all ages.
The Charlottetown Skating Club, sanctioned by Skate Canada, operates with a group of parent volunteers who plan and administer a variety of skating programs. Instruction and coaching is led by NCCP certified Skate Canada coaches.
**********************
Please contact canskaters@gmail.com if you have any questions.

---
SPRING SCHOOL 2018
April 2-28
REGISTRATION OPEN UNTIL NOON SAT, APR 7 FOR CANSKATE PROGRAMS
Offering a full CanSkate and StarSkate Programs.
Instruction for Canskate will be provided for the new (non-skater) to Stage 5.
For more information see links below
Programs are on first come, first serve basis.
---
2017/18 Fall/Winter Season
---
LAST SPRING SKATING DAYS -
Canskate - April 27
Juniors - April 26th
Advanced Junior - April 27th
Seniors - April 27th
---
2017-18 Annual General Meeting
All parents and skaters welcome to attend
May 1st - 6:30-8:30
Hillsborough Community Centre
Draw for 3 $50.00 credit vouchers to next year program for those in attendance.
---
Please click on documet below to read important information regarding canskate program
Canskate Parent Information.pdf
---
ALL SKATING PROGRAMS AND EVENTS
at Simmons arena
170 North River Rd.
---
---

https://members.skatecanada.ca/
---
FUNDING assistance is available through KIDSPORT & JUMPSTART:
Provides Funding for qualifed participants
SPORT PEI
40 Enman Crescent
Charlottetown, PE
C1E 1E6
PHONE: 902-368-4110
http://www.kidsportcanada.ca/prince-edward-island/
---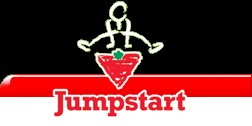 Website: http://jumpstart.canadiantire.ca/
---
Synergy Fitness
Off-Ice Training
The program includes: 36 training hours, 2 nutrition sessions and fitness testing.
Cost this year is $240 plus tax.
This is available to all Junior and Senior StarSkaters